My passion is cycling. I cannot remember a time that I was not on a bike. While the seasons and life changes, one constant in my life is riding. I currently ride with CCB-International, a cycling club and road racing team out of Topsfield and Marblehead. More than occasionally I also race with the team throughout New England.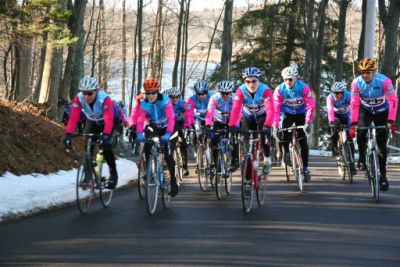 CCB New Years Day 2005
What Does CCB Stand For? Crazy Committed Blockheads What else would you do on a chilly New Years Day morning?